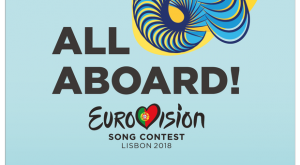 With the final show of the Eurovision song contest coming right up people started to worry about the voting system. The free-for-all voting system leaves the continent vulnerable to foreign interference. Illegals can cross the border and use the European wireless phone networks to vote for their favorite artist or country. This is because the Eurovision song contest uses the infamous system called 'televoting'.
Televoting involves broadcasters providing an audience with different telephone numbers associated with contestants participating; the outcome is decided by the number of calls to each line. Televotes are most commonly used to determine weekly results in reality competitions, such as the Dancing with the Stars, Idol, and The X Factor franchises.
In 1997, the Eurovision Song Contest began to phase in public televoting to determine its winner, with a mass rollout beginning in 1998. Initially, televotes completely replaced the previous system, in which entries were scored by regional juries. These changes led to the increased prominence of "bloc voting"—in which a country's voting pattern would commonly favour neighbouring nations (such as Scandinavian, Baltic, Balkan, and CIS countries), and countries with similar cultures (Andorra and Spain). And now a new threat comes from illegals crossing borders to destroy one of our remaining beacons of freedom: the Eurovision Song Contest.
Think about it!!!!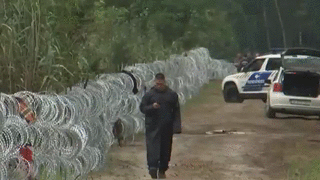 Why would a group of illegals cross the border only to influence a song competition?
Look at the story above. There are no sources cited, it is a piece with only speculations and there is no proof to support the story.. in other words: it is fake news! 
A lot of people are writing stories like ours to influence you and your behaviour (we only want to teach you something about fake news). They use click-bait styled headlines that play into your biases and political affiliation to lure you to their website and don't give a shit about the truth. A headline which is hard to believe, most likely isn't true! So please be critical about the things you read on the internet. You can use this helpful pdf when you have doubts about an article.