People with big breasts, full lips and cheek enhancements beware! You could be banned from entering the EU!
With the amount of harmful plastic litter in oceans and seas growing ever greater, the European Commission is proposing new EU-wide rules to target the 10 single-use plastic products most often found on Europe's beaches and seas.
Together these constitute 70% of all marine litter items. The new rules are proportionate and tailored to get the best results. This means different measures will be applied to different products. Where alternatives are readily available and affordable, single-use plastic products will be banned from the market. For products without straight-forward alternatives, the focus is on limiting their use through a national reduction in consumption; design and labelling requirements and waste management/clean-up obligations for producers. Together, the new rules will put Europe ahead of the curve on an issue with global implications.
Because plastic surgeons, by definition, insert single-use plastics into their patients the EU regulation could mean that plastic surgery will be banned in the EU. Does this mean a plastic surgery travel ban is in the making?!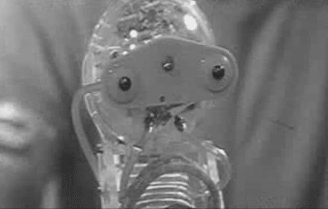 Of course not!
We made up this article to show you how easy it is to lure you to a website.
Websites often post headlines with a question mark. And the answer is almost every time no!
They just want you to click on their link so they can make money through the ads on their websites.
Next time you see a crazy headline? Think twice before clicking on it!
Source for the real EU plastic ban: European Commission